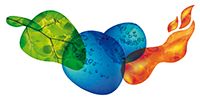 14–18 May 2018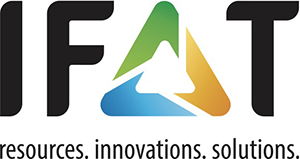 ---
Meeting Point Pumps
New in Hall B1

DdV media organized the Meeting Point Pumps for the fifth time.
Also in 2018, your trade magazine Pumpe DE was present again at the Ifat with the successful Meeting Point Pumps - now for the fifth time and right in the heart of the pump hall.
The Meeting Point Pumps is an independent venue centrally located in the pump hall B1.
For the fifth time we presented the Business Points, a compact presentation unit to introduce companies and products.
Business Points participants
ABB Automation Product GmbH
Auras Pumpen GmbH & Co. KG
Easy-Laser GmbH
EBARA Pumps Europe S.p.A.
Hoyer B.V.
NanfangZhongjin Environment Co., Ltd.
Perfect Engineers
Wilo SE
The whole week there were seminars on the main topics of the industry.
Seminars participants
ABB Automation Product GmbH
Crane Process Flow Technologies GmbH
Getriebebau NORD GmbH & Co. KG
LDT LEVEL Dosiertechnik GmbH
Pumpenfabrik Wangen GmbH
Wilo SE
Xylem Water Solutions Deutschland GmbH
In addition, visitors to the Meeting Point could find brochures from many suppliers.

Broschure

Easy-Laser GmbH
Ecolab Engineering GmbH
LDT LEVEL Dosiertechnik GmbH
Siebec GmbH